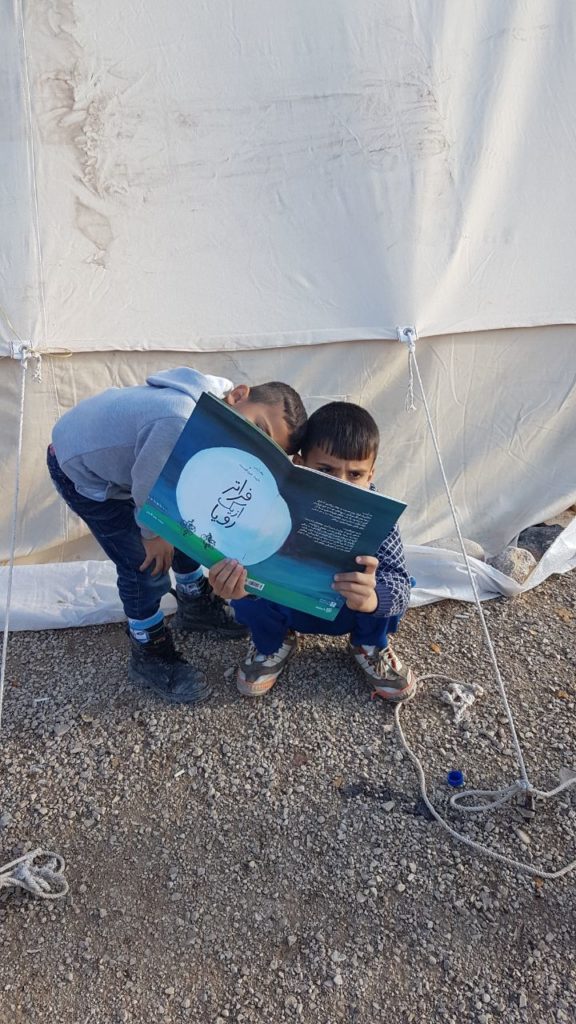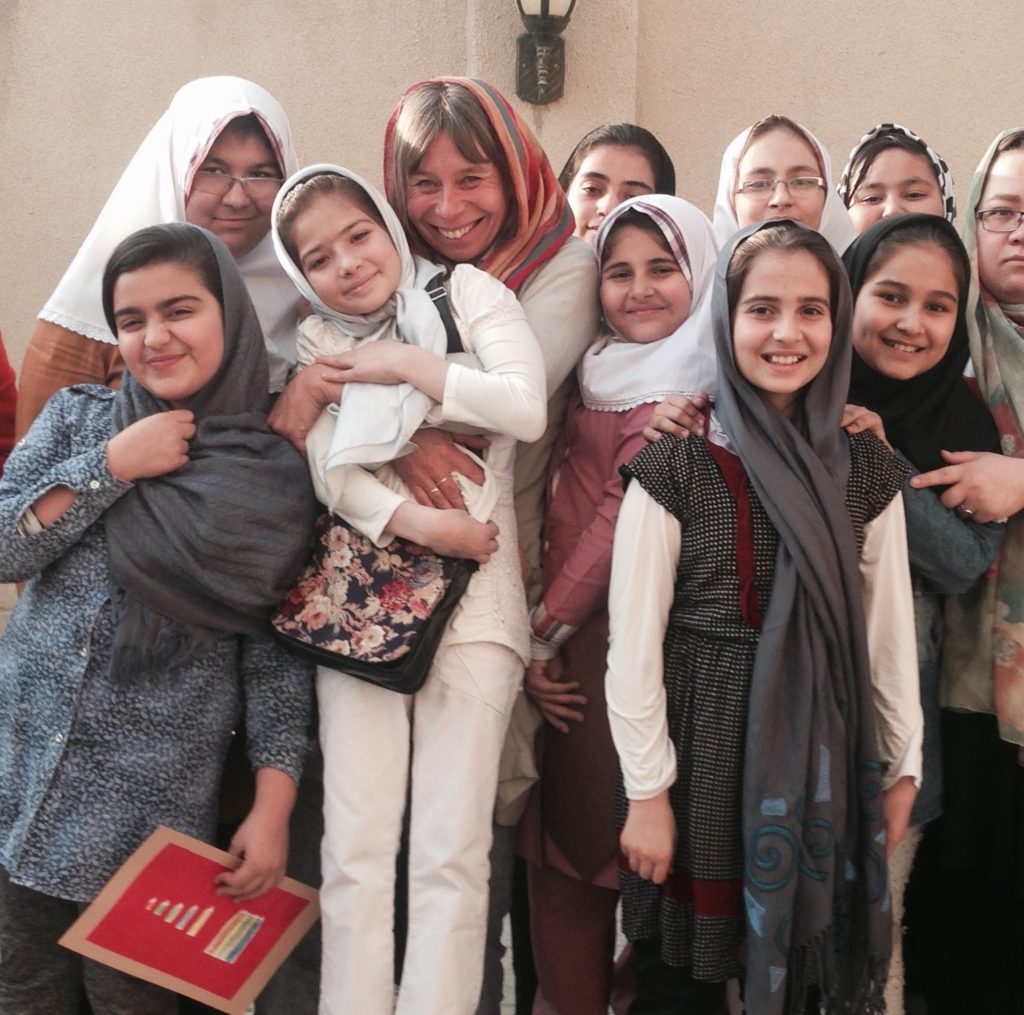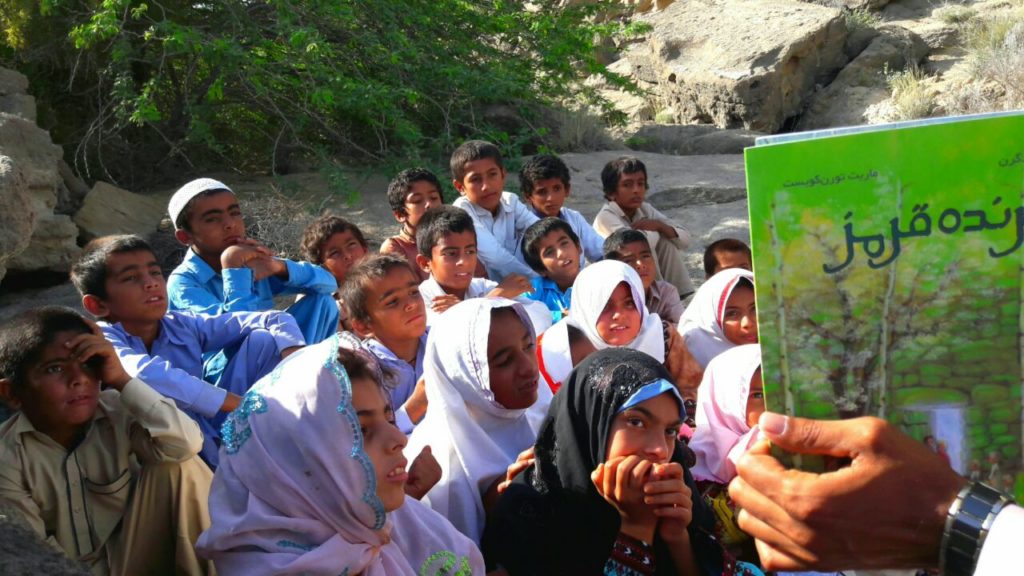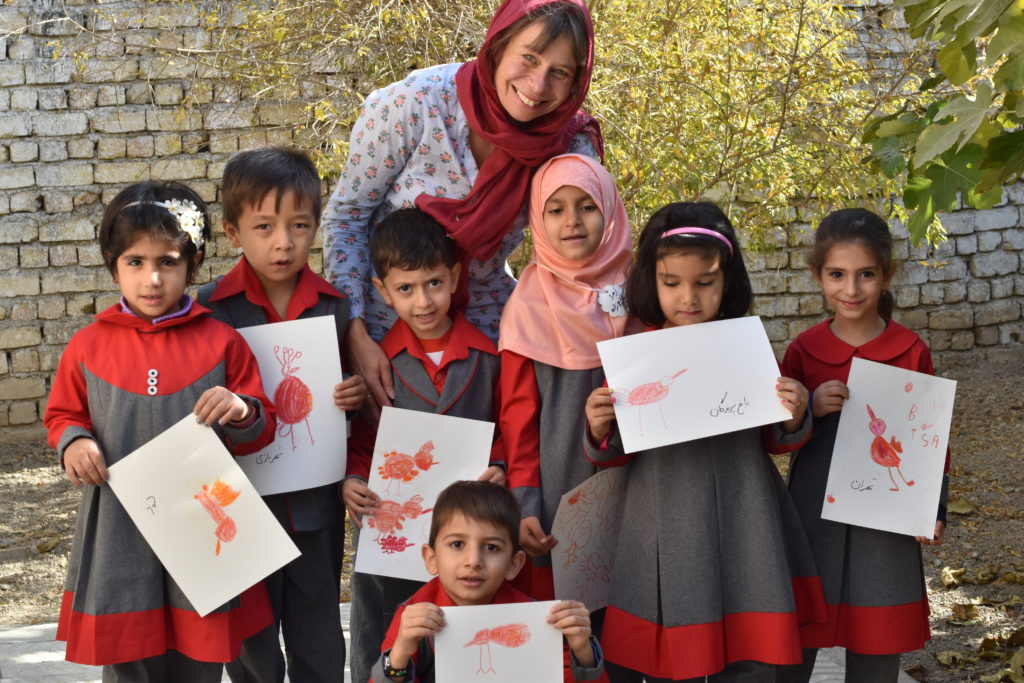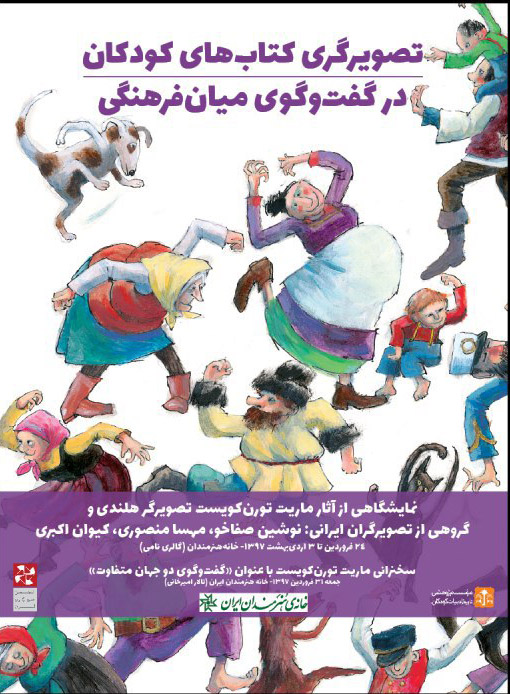 Read with Me is a project which its main objective is to make quality books accessible to children who normally don't have access to books, like street/working children, young adults or those living in remote and deprived areas of Iran.
The project focuses on reading aloud aiming to create a joyful experience for children, while it intends to empower teachers, librarians and volunteers in remote areas, through training workshops, regular mentoring. The project is funded by donations and run by volunteers.
Marit participated in the project since the very first beginning. She came in contact with Zohreh Ghaeni, the founder of Read with Me, during a visit to an international children's literature festival in Tehran in 2004.
Since then she returned two times to give workshops in different parts of the country, often in deprived areas. She worked with street children and children working in factories south of Tehran, children from disadvantaged neighbourhoods in Isfahan, refugees from Afghanistan, and victims of natural disasters in Iranian Kurdistan.
In total, Marit gave workshops to hundreds of children as well as to teachers and workshop facilitators.
However, her collaboration with Read with Me goes much further: Marit has donated the translation rights to translate her books to Farsi for publication in Iran. She has also inspired other European authors to do so. In addition, Marit coaches five young and talented illustrators from Iran in their process of creating new picture books. These books are published in Iran and are a much-needed addition to the quality books available for Iranian children at present.
Moreover, through Marit's network, one of the books – The girl and her seven horses (2018) by Nooshin Safakhoo and Hadi Mohammadi – has already been published in the Netherlands and the US.
The book got many good reviews and was recently awarded a honorable mention for both text and illustrations by the jury of the Griffels and Penselen, the most important awards for children's literature in the Netherlands. Through supervising this project, Marit shares her knowledge and experience as an author and illustrator, working from a child-oriented tradition.
At the same time Iranian picture books become available in Europe and the US, where translated children's literature from Iran is still a rare sight.