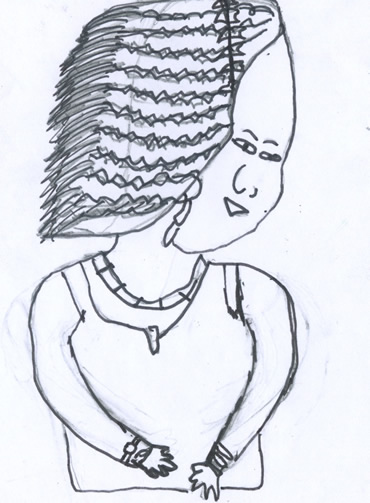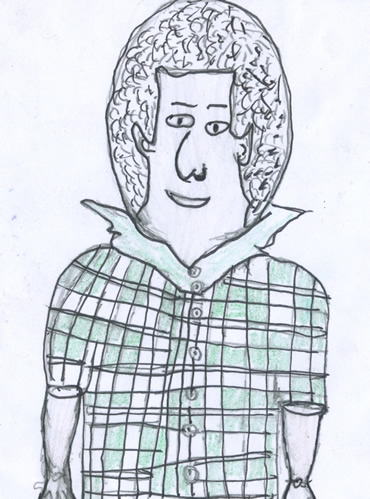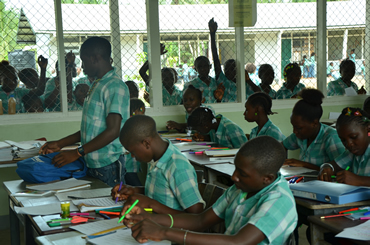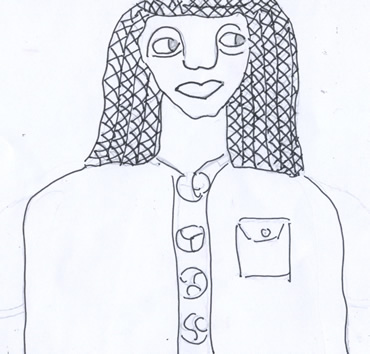 In 2009 author/headman Dorus Vrede from Suriname and Marit Törnqvist started a cultural exchange between children in the jungle of Suriname, where Dorus live and children in Amsterdam.
Marit did drawing and writing lessens in Amsterdam about personal themes, as
'happy memories and sad memories', 'my family', 'my future' etc. The result was sent to Dorus in a parcel with drawing materials and paper and he did exactly the same project with the children in the villages in Suriname. The children also started a correspondence with each other.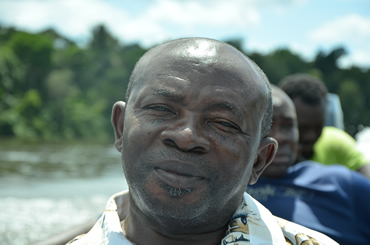 In May 2012 Marit visited the villages Pikin Slee, Grantatai and Botopassi together with Dorus Vrede and worked with several groups of children and the medicin-men of Pikin Slee. Especially the children in Suriname are not used to tell about themselves as they do in this project and the result is that they are more aware of who they are and what they really want to become in the future which is very positive, even for the school-results.
The plan is to continue at least two more years with a new group of children in Amsterdam and one more village in Suriname, Semoisie. The Dutch IBBY is sponsoring Dorus Vrede.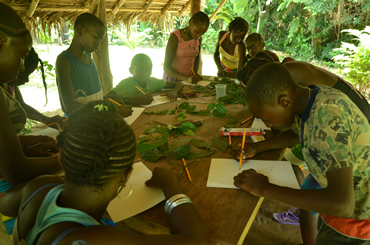 Na een jaar kregen de kinderen persoonlijke briefmaatjes en het contact werd nog intensiever. Inmiddels is het project drie jaar bezig en zijn er honderden verhalen en tekeningen heen en weer gestuurd. Marit heeft in mei samen met Dorus Vrede de dorpen pikin Slee en Granta tai bezocht. Eindelijk heeft ze alle kinderen ontmoet. Met hen mee reisde radiomaakster Stef Visjager die opnamen van Dorus en de kinderen heeft gemaakt.