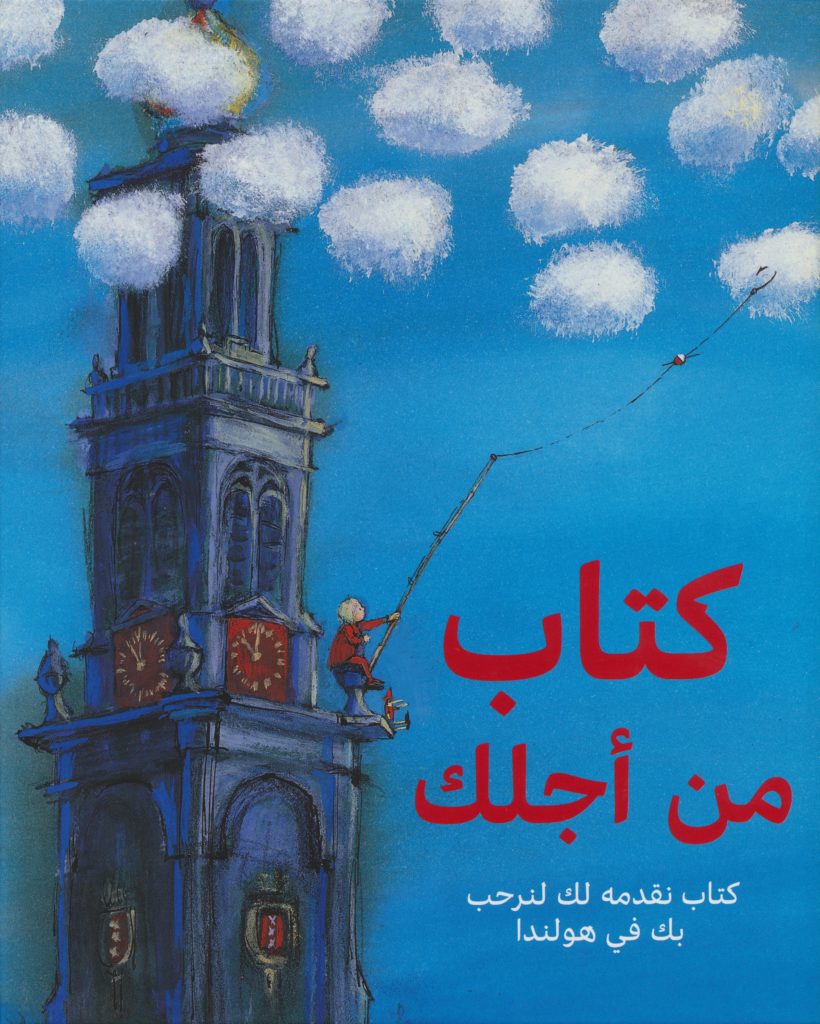 Marit Törnqvist initiated a lot of different projects for refugeechildren. One of the was the project 'A book for you' This book with a lot of different classical Dutch stories and illustrations was given to 5000 refugeechildren, mostly from Syria in 2017.
The stories were translated to arabic and in this way they could enjoy the culture of their new country as soon as they arrived, and also relax a little after terrible experiences in their home country. The cover illustration of this book is made by Marit Törnqvist. After that the book was published more than  100 workshops were given in refugee-camps by different dutch authors and illustrators.
In Sweden in 2015 Marit Törnqvist initiated another book-project. Than 30.000 arabic translated picturebooks were given to refugeechildren there as a welcome – present. One of the was 'The red bird', written by Astrid Lindgren and illustrated by Marit Törnqvist.