Now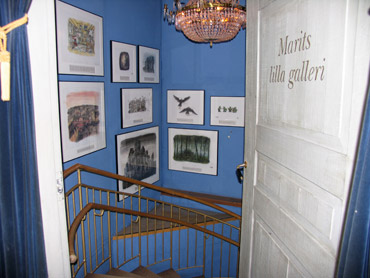 Junibacken, Stockholm, Sweden
Permanent exhibition in Marits lilla Galleri  with the artwork for the Story train.
Ridderkerk, Library
15 februari 2019 - 15 april 2019
Light in the darkness
30 years Marit Törnqvist
After Zwijndrecht Ridderkerk is having the exhibition 'light in the darkness' which shows illustrations from the Island of happiness and books of Marit Törnqvist. A lot of reading activities are planned for children, and refugees who just settled in Ridderkerk. 'Everybody at home in Zwijndrecht' is now 'Everybody at home in Ridderkerk.' There is theatre for highschools and dance for primary schools, all based on Marits books. This exhibition is a way of building bridges between cultures and people by reading, writing, speaking and spending a nice time together.
Museum Dr Guislain, Gent, Belgium 20/10 2018 - 26/5 2019

Works from What nobody expected are showed in this exhibition.
http://www.museumdrguislain.be/nl/tentoonstellingen/Details/11402/prikkels