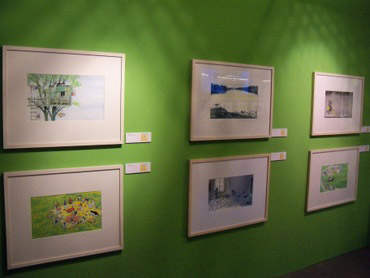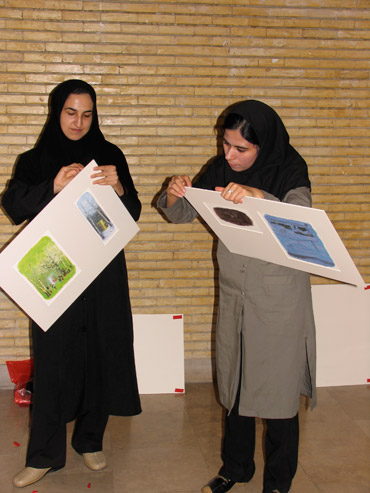 Marit Törnqvist participated in exhibitions all over the world.
A selection.
2014 Sweden
Library, Ödeshög
2013 Belgium
Literair museum Hasselt
Solo Exhibition
2012 the Netherlands
CODA-museum Apeldoorn solo exhibition
Rotterdam, Central Library
2012 Japan
Urawa Art Museum
Chiba City Museum of Art
Kawara Museum
Ashikaga Art Museum
2011 the Netherlands
Rijksmuseum Amsterdam
Exhibition 'de penselen'.
2011(and many other years)
BIB Biennale Bratislava - illustrations from Wat niemand had verwacht(What nobody had expected) . Awarded with the Golden Plaquette
2010 the Netherlands
CODA- museum Apeldoorn, solo exhibition
2009 Italy
Le immagini della fantasia
2009 the Netherlands
Openbare Bibliotheek Amsterdam (Central Library)
Solo exhibition
2007 the Netherlands Het oude raadhuis, Aalsmeer
Solo exhibition
2007 Japan
Dalmaru museum Tokyo, Tokushima Art museum, Huis ten Bosch, Nagasaki.
2006 the Netherlands
Centraal museum, Utrecht
Werken uit Pikkuhenki in verband met Golden Paintbrush.
2005 USA
Public Library New York
Solo exhibition.
2005 Iran
Canoon Cultural Centre
2004 Sweden
Museet Näktergalen
Solo exhibition
2002 Italy
Le immagini della fantasia
1998 - now Sweden Junibacken, Stockholm
Marit's lilla Galleri
1996 the Netherlands
Kunsthal, Rotterdam
1996 Sweden Stadsmuseum Stockholm
Solo exhibition
1994 Italy
Bologna Bookfair