Biography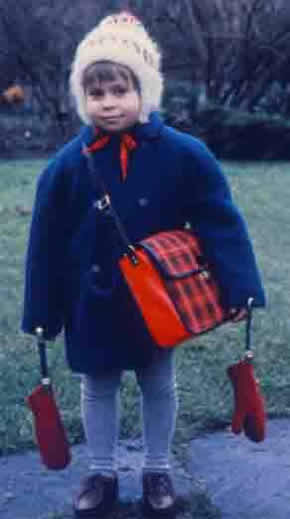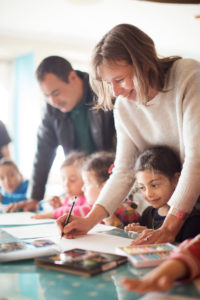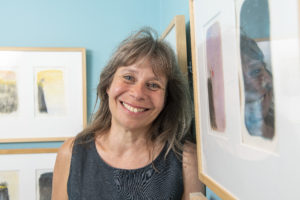 Marit Törnqvist was born in Uppsala, Sweden in 1964. When she was five she moved to the Netherlands with her Dutch mother, Swedish father, her brother and sister. Today she lives in the center of Amsterdam but several months a year she spends in a small farmers house in the silent woods of Sweden.
From 1982 to 1987, she studied illustration at the Gerrit Rietveld Academie in Amsterdam, where her talent and unique style made an immediate impression.
Nearly all of the work in her graduation exhibition was published and she soon received various commissions. In Sweden, she was asked to illustrate Astrid Lindgren's work and so she gained a large audience outside the Netherlands and Flanders too. Törnqvist is also a writer; the first book she wrote, Klein verhaal over liefde (A short story about love) was published in 1995 and won a Zilveren Griffel.
The press has described her work as "impressive and timeless", "technically astonishing", "colorful, layered and full of emotion" and as "a personal universe". There are indeed many highlights in Marit Törnqvist's oeuvre. Her illustrations for Jij bent de liefste (You're the dearest), a picture book of poems by Hans and Monique Hagen, reveal a great sensitivity to what goes on in the minds of young children. The door to childhood seems to have remained wide open for Törnqvist. In Pikkuhenki, a modern fairy tale by Toon Tellegen, for which she won the Gouden Penseel in 2006, she shows her darker side, dramatically emphasizing the power of the lonely little boy.
The picture book Groter dan een droom (Bigger than a Dream) was published in January 2013, with a story by Jef Aerts, and was enthusiastically received by the press. In this book, Törnqvist depicts a world between dreams and reality, where children can escape in times of difficulty.
Törnqvist has said the following about her work: "Sometimes when I'm drawing I feel as if there's a direct line from my heart to my hand. There's no intellect involved. The materials I work with are spread out across my drawing board and I choose them almost by intuition."
You won't find any large faces with explicit emotions in Marit Törnqvist's illustrations; she prefers to let the surroundings, the light, the colors and the materials show how her characters are feeling, creating a universal world where there is room for every child.
Marit Törnqvist lives with her husband and two daughters in the center of Amsterdam, but spends a large part of the year on a farm among the lakes and forests of southern Sweden.
Since 2015 Marit initiated a lot of different projects for refugees and she is deeply involved in their problems. She is also active participating in the Iranian book project 'Read with me'.
Marits picturebooks has been published in Sweden, the Netherlands, USA, UK, France, Germany, Belgium, Spain, Norway, Denmark, Finland, Turkey, Iran, Palestine, China, Korea, Japan, Poland, Vietnam, Slovenia, Italy and Russia.
In 2016 Marit was on the shortlist of the Hans Christian Andersen award. if you click HERE you can see a little film with Marit, made in 2016. She is nominated for the Astrid Lindgren Memorial award 12 times since 2009.
In 2020 she won the IBBY I-Read Outstanding Reading Promotor Award. HERE you find more information about this international award.