Agenda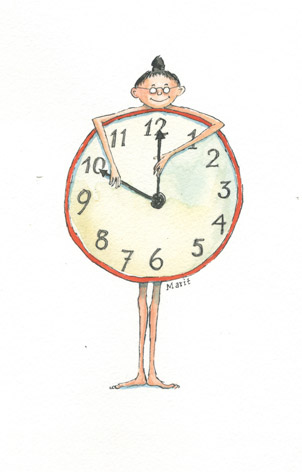 26 May 2023 – 23 June 2023
The Big Loss in Mimers Kulturhus, Kungälv, Sweden
26 January – 2 April 2023
Exhibition with different illustrators in the Koppelkerk,
Bredevoort, Netherlands
Marit shows original illustrations from the awarded book What nobody expected.
Other illustrators: Connie Snoek, Wim Hofman, Joke van Leeuwen, Gitte Spee, Floris Tilanus, Ludwig Volbeda, Karst-Janneke Rogaar, Annette Fienieg, Myriam Berenschot, Linde Faas en Merel van Lamoen.
10 May 2022
Lecture Library Lier, Belgium
"Mothertongue & Homeland"
9 May 2022
Lecture  library Aalter
"Mothertongue & Homeland"
26 April 2022
Lecture "Ten bridges you can build with books", Aalter Belgium
13th of April 2022
Bookpresentation Schildpad en ik  Querido publishers
15.00-17.00
With Peter van Os, accordeon
Kinderboekwinkel Rozengracht in Amsterdam
12th February 2022
Guest at the Groningen literature festival Het Grote Gebeuren, from 19.00-24.00. For more information: https://www.noordwood.nl/hetgrotegebeuren/
8 December 2021
Gent, Belgium, lecture students/teachers
4 December 2021
Paris, Salon du livre de jeunesse
Espace Paris-Est-Montreuil
128, rue de Paris
Montreuil (Seine-Saint-Denis)
8 November 2021
Lecture Pedagogische Hogeschool de Kempel, Helmond.
8-13 September 2021
IBBY congress Moskow, acceptance speech 12th of September
3 March 2021
20.00 online lecture literacy café Brummen about the value of retaining your mother tongue for your identity and development. For more info: see news.

12 December 2020
Marit guest at "Book creators night" Vilnius, Lithuania
7 & 8 December 2020
Masterclass with art-students from Vilnius Academy of Arts, Lithuania
6 november 2020
Lecture IBBY -meeting Netherlands, about my work with the project 'Read with me' in Iran. Gemeentemuseum in The Hague.
3 July 2020
SMÅBUS International Children's Books Conferenc, Sweden
Lecture 'Books as bridges'
http://smabusfestival.se/en/home.html
11 February 2020
Gent, Belgium
Lecture att reading conference 'Iedereen leest'
9 October 2019
Drawing workshop for children 'Islands of Happiness' in Warnsveld Library, Netherlands
29th of June 2019
Opening of the exhibition 'En lycklig ö, Marit Törnqvist, 30 år i ord och bild' (A happy Island, Marit Törnqvist, 30 years of words and images) on Astrid Lindgrens Näs in Vimmerby. Starts 13 o'clock. Open for everyone.
25th of May 2019
Marit has a bookrelease of 'Night has come' by Astrid Lindgren on Junibacken in Stockholm with painting class for children from 12.30 - 14.30 and after this she will sign the book.
30 november 2018
Opening exhibition KunZt Zwijndrecht, Netherlands
about 30 years of making books with a lecture of Marit Törnqvist
10-20 october 2018
Marit visits Myren - Internationell Barnlitteraturfestival in Reykjavík, Iceland
26-29 september 2018
Marit Törnqvist is lecturing on Bookfair Gothenburg, Sweden
26-29 september 2018
Bookfair Gothenborg:
27/9 11.00 - 11.20 ETC
27/9 12.10 - 12.20 Rabén & Sjögren
27/9 15.00 - 15.20 Mini seminar with Marjan Svab.
28/9 11.00 - 11.20 Bildberättarscenen
29/9 13.00 - 13.30 Debattscenen with Fatemeh Khavari
29/9 15.00 - 15.30 Studieförbundet Vuxenskolan
6 – 7 – 2018
Celebration 30 years Marit Törnqvist and 30 years Monique Hagen in the Childrens Bookstore Rozengracht, Amsterdam. Exhibition with original bookcovers from 30 years.
11 -24 /4 2018
Marit travels to Iran to work with the project 'Read with me'
OCTOBER 2017
JUNE 2016
Silent working, visit Stockholm
8 june - Junibacken 20 year!!
MAY 2016
Silent working, visit Stockholm
first week of may
APRIL 2016
Silent working
MARCH 2016
Silent working
8-11th of march: Stockholm
8/3 Lecture at Junibacken about the coöperation with Astroid Lindgren, 18.00
9/3 Presentation of the arabic 'The red bird' that wil be published in 15.000 copies for all Syrian refugee children, an idea of Marit Törnqvist
10/3 Presentation of the swedish translation of Fabians party for booksellers and journalists, 8.30 at Rabén & Sjögrens bokförlag.
FEBRUARY 2016
Poetry Project with Monique Hagen at a school in Amsterdam
JANUARY 2016
Silent working, visit Stockholm 22-28 january.
DECEMBER 2015
Silent working, Visit to Sweden
NOVEMBER 2015
5 - 22 november Visit Japan,different lectures and workshops in Tokyo, Osaka and Kyoto
OCTOBER 2015
Different activities during the Childrens books week in the Netherlands.
SEPTEMBER 2015
Stockholm, different activities 26 september - 1 october
AUGUST 2015
Silent working period.
JULY 2015
Silent working period.
JUNE 2015
Silent working period.
MAY 2015
Silent working period.
MARCH 2015
Silent working period.
22-28th of March: Stockholm visit for the renovation of the Story Train on Junibacken.
24th of March: Lecture Junibacken, Stockholm. About the coöperation with Astrid Lindgren during the designing period of the Story Train at Junibacken, 1994-1995.
APRIL 2015
Silent working period.
FEBRUARY 2015
Silent working period
Poetryproject on Dr. Rijk Kramerschool in Amsterdam, Netherlands
18th of february- lecture PABO students Alkmaar, Netherlands
DECEMBER 2014
Silent workingperiod
JANUARI 2015
Silent working period
14th of january - lecture Fries museum, Leeuwarden,the Netherlands
21, 22, 23, 27th of january National Readingweeks, The Netherlands
NOVEMBER 2014
21th of November : Antwerpen, Belgium lecture. Library Permeke, for students of the Karel de Grote-school for teachers.
OCTOBER 2014
1th of october: Utrecht 15.00 - 16.30: Opening Childrens books week.
2th of october: Arnhem. Primary school 'het Mozaiek'
2th of october: 15.30 - 17.00 Childrens Bookstore Arnhem,
3th of october: Amsterdam 16.00 - 17.30: Childrens Bookstore Rozengracht
3th of october: TV program HET KLOKHUIS about Marit Törnqvist
4th of october: Roden 13.00 - 14.30 Bookstore Daan Nijman
4th of october: 15.30 - 17.00 Groningen Boookstore van der Velde
7th of october: 16.00-18.00 Bussum, Bookstore LOS
8th of october: 15.30 Kapelle, Bookstore Lectori Story-telling Fabians party Location NH Church, Kerkplein
9th of october: 11.00 - 14.00 Middelburg, Bookstore de Drukkerij
10th of october: 15.00 - 16.30 Zwolle, Bookstore Waanders
11th of october: 12.00 - 14.00 Den Haag, Bookstore Paagman
11th of october: 15.00 - 16.30 Leiden, Bookstore Polare
12th of october: Amsterdam,Childrens booksparty, Theatre Carré
23th of october: 13.00-15.00 Heerlen, Schunck* drawingworkshop for children
27th of october: Centrale Library Rotterdam. Fabians party and Bigger than a dream. Lecture 16.00 for art students of the Willem de Kooning art academy.
SEPTEMBER 2014
9th of september: 19.30 - 22.30 Obdam, lecture for teachers
16th of september: Building exhibition in Schunck*, Heerlen.
20th of september: 15.30 Opening exhibition in Schunck* Heerlen
20th of september: 19.30 Schunck*: Lecture about coöperation with Astrid Lindgren.
25th of september: Marit in Opium, Dutch radio 4, 22.30.
29th of september: 9.30 - 14.00 Project De rode loper, Amsterdam with children from the Islamitic school
29th of september: Marit on Dutch television Amsterdam leeft, RTVNH 11.00 en 16.00.
30th of september: Opening Childrensbooksweek, Netherlands (Marit special guest)
AUGUST 2014
15th of august lecture: Art for children Ödeshögs library, Sweden
24th of august: Summer-drawingschool for children in the Letterkundig Museum den Haag, Netherlands 13.30 - 16.00
Big edition of Jij ben de liefste published by Querido.
JULI 2014
Silent workingperiod
JULY 2014
7/7 Opening Exhibition Library Ödeshög, Sweden.
JUNE 2014
MAY 2014
Working on the Fabians party - app
24/5 Opening Exhibition Anton Pieckmuseum Hattem, the Netherlands
Illustrations from Pikkuhenki by Toon Tellegen
APRIL 2014
MARCH 2014
Bologna Bookfair 24/3-28/3
FEBRUARY 2014
Silent working
DECEMBER 2013
JANUARY 2014
Silent working
NOVEMBER 2013
2nd of november
Bookfair Antwerpen Belgium. From 13-15.
OCTOBER 2013
20th of october: Opening Literary museum in Hasselt, Belgium. Exhibition with work from different books with Astrid Lindgren and designs for the Storey Train at junibacken in Stockholm. www.literairmuseum.be
SEPTEMBER 2013
25th - 28th of september
Guest on the Gothenburg Bookfair in Sweden.